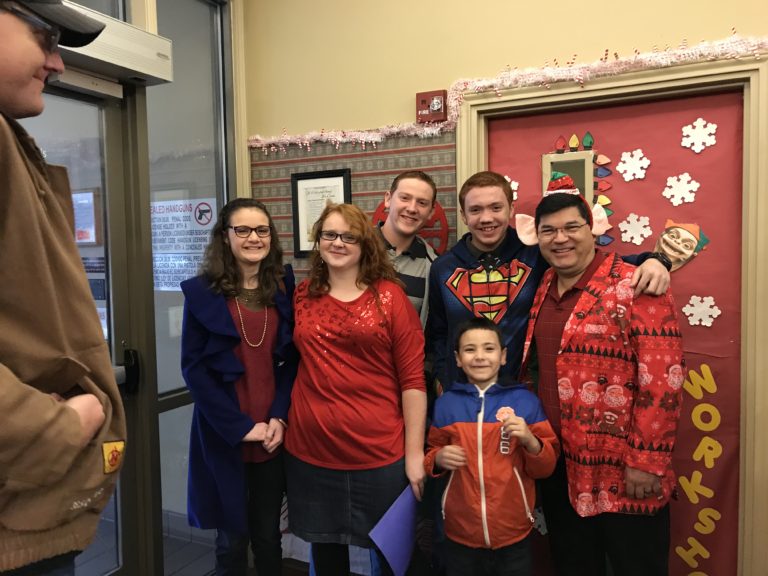 Youth Caroling at Silver Tree in Schertz
Glory To The New Born King!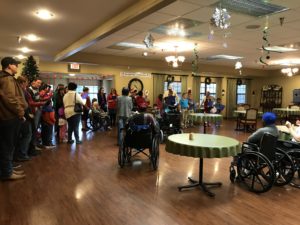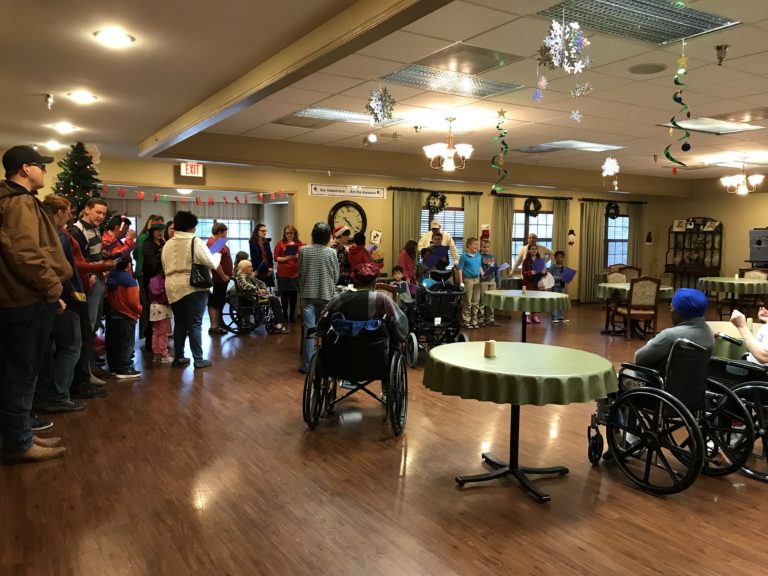 Our Youth group, children's choir, and some eager church members met up December 16th to share the joy of Christmas with some of the patients at Silver tree in Schertz. A wonderful time was had by all as Mrs. Dene led us in song to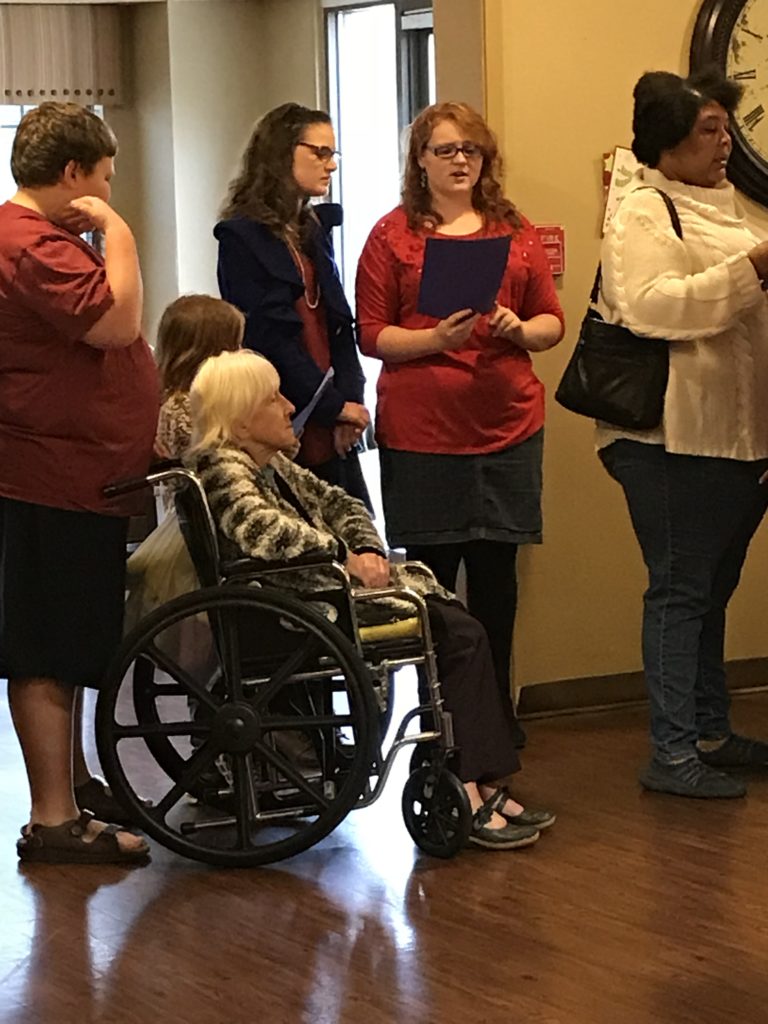 cheer up the residents and share the true reason we celebrate. We set out with our home made Christmas cards and a song in our hearts, hoping to be a blessing to others but soon realized how blessed we each were to be there. All of the residents had the biggest smiles and warmest hugs for each of us. They joined in on the singing and then before we left surprised us all by singing back to "We Wish You A Merry Christmas." It was beautiful!
Afterwards we headed back for our annual Ginger Bread House Decorating. Lots of activities coming up. Check the calendar or give us a call to join in the fun as we learn more about The Word together and also have some sweet time of fellowship. Youth Group meets for Bible Study on Sunday mornings at 9:30.